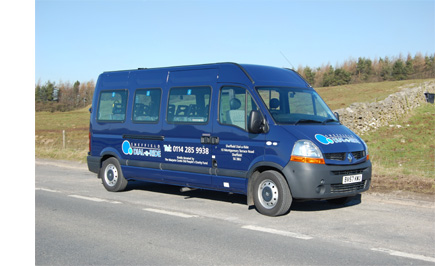 The Sheffield Dial a Ride Club
For over 25 years we have provided a specialist transport service in the Sheffield area for older people using wheelchairs.
Our fleet of modern and well maintained vehicles help people get around – to the shops, to the theatre, or even further afield. Our friendly drivers assist those in wheelchairs and their carers, ensuring they are safely accommodated in the vehicle, and are helped in and out using comfortable tail lifts and safe locking rails.
Sheffield Dial a Ride works closely with Sheffield Community Transport who help us provide an efficient and reliable service. We are a charity run by a board of volunteers and supported by grants from the South Yorkshire Passenger Transport Executive and several local trusts, to whom we are very grateful.